Reclaimed Baths, Sinks & Radiators
Aqua Bath Coatings are bathroom suite repair, restoration & re-enamalling specialists. Our master craftsman can repair any type of bath, including Cast Iron, Pressed Steel, Acrylic, Roll Top and Slipper.
Aqua Bath Coatings owner, Stephen 'The Bath Doctor' Lowe, is an expert craftsman, with specialist skills and many years of experience in restoring your bath back to it's original showroom condition. As part of our service range we are constantly searching, acquiring & lovingly restoring beautiful feature baths, sinks & radiators for our clients. We usually have the following in stock:
• Roll Top Baths (Colour can be changed to suit your requirements)
• Vintage & Belfast Sinks
• Cast Iron Radiators

If you are looking for a feature bath, contact Aqua Bath Coatings to see what we have to offer. If we don't currently have what you're looking for, let us know what it is you'd like and we'll try to locate one for you.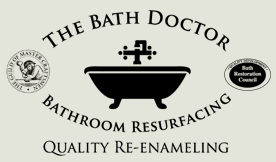 Alternatively, if you've managed to obtain a reclaimed feature bath or sink which requires some love and attention to repair & restore it back to it's original showroom condition contact us at Aqua Bath Coatings and our Master Craftsman will help you restore the piece to it's former glory. We can also professionally recolour the bath to suite your interior design style.